River Safety Training
Sunday, 3 December 2017 at 8:30 a.m. to Sunday, 3 December 2017 at 5:00 p.m.
Organiser: Achim Gädke
The course is postponed to 3rd of December.
(It was on the 26th of November)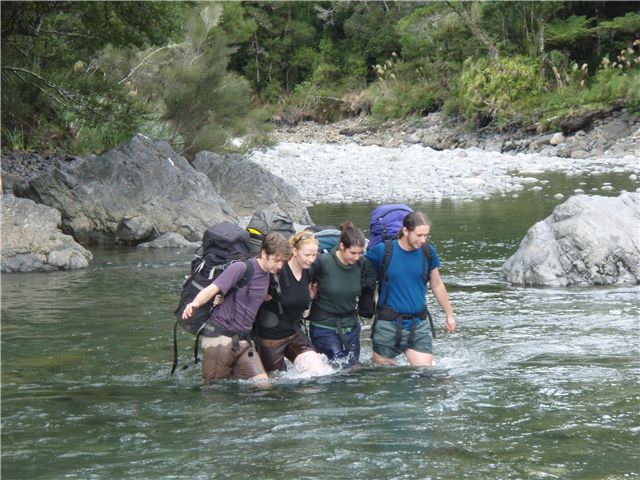 Rivers have traditionally been the second biggest killer of New Zealanders in the back country.
Theory and practical day - Sunday 26th November 2017 (subject to change if rivers are flooded).
The course starts with understanding river dynamics and hazards. How to evaluate sites for safe crossing. Methods of crossing. Preparing clothing and equipment for a crossing. Managing a group crossing. Pack floating and how to self-rescue if swept away.
No prior experience with rivers required, but confidence in water necessary (floating, preferably swimming).
This course is provided by OutdoorTraining NZ and co-sponsored by the VUW Clubs grant.
Course fee contribution: 10 NZD, transport costs to be determined.
$10.00
OTNZ, instructor Dominic Stevens, 021 476 444
---
This trip has already happened!
---
11 people went on this trip